Dr. Jeffrey Ditzell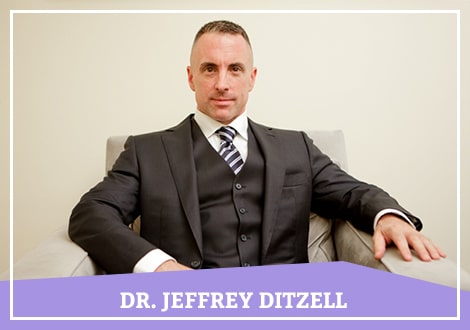 Psychotherapist, Psychiatrist
About Dr. Jeffrey Ditzell
I am a licensed psychiatrist in NYC that is trained to treat adults with all psychiatric issues ranging from anxiety, Adult ADHD, Depression, OCD, low self-esteem, feelings of inadequacy, mood disturbances, sleeping difficulties, PTSD, other attention problems, relationship issues, work/life stress, and also offer Ketamine Infusion Therapy for resistant treatment depression. I have my own private practice in the Financial District in NYC and see other patients across New York State via Telepsychiatry. I provide psychiatric evaluations and comprehensive treatment which may include psychotherapy, life optimization coaching, cognitive and behavioral therapy, wellness checks, and medications. I also offer medication management to my patients, so you know what medications you are taking/side effects to get a better idea about all of the medication you are taking, and the goal of taking such medications.
My patients say that I have a pleasant bedside manner, but my military training also allows me to get right to the point. To my patients I am encouraging and emphasize on coaching/empowering them to optimize their life and start on the path to achieve their goals. I also collaborate with other treatment providers ensuring you get well-rounded treatment.
My office does not participate in any insurance plans as I am an out-of-network provider. You are welcome to use your health savings account or flex spending credit cards. We do provide a statement of service following the appointment; if you have out of network benefits you can use this statement to submit a claim for reimbursement with your insurance. Please expect a phone call from my patient care coordinator after you book your appointment so we can make sure my practice is a good fit for you.
Office location
Dr. Ditzell Psychiatry, PLLC
65 Broadway New York, NY 10006
Specialties
Psychiatrist
Psychotherapist
Practice names
Dr. Ditzell Psychiatry, PLLC
Education and training
Medical School - Des Moines University, Doctor of Osteopathic Medicine
Beth Israel Medical Center, Fellowship in Addiction Psychiatry
Beth Israel Medical Center, Fellowship in Psychosomatic Medicine
New York University Elaine A. and Kenneth G. Langone Medical Center, Fellowship in Public Psychiatry
Awards and publications
Dr. Ditzell has been committed to the Service of Soldiers in the United States Army for over 18 years, having attained the rank of Lieutenant Colonel in the United States Army
Awarded the Army Commendation Medal
Languages spoken
Provider's gender
NPI number